Events
Networking & Educational Events Hosted by Summit BHC
Summit BHC hosts a number of networking and educational events for our colleagues throughout the year.
Please register if you are interested in attending, and note that virtual events are listed first, followed by in-person events.
For questions regarding Summit BHC sponsored events, please reach out to Janis Ellington, Director of Education & Event Strategies, at 912-678-4480 or jellington@summitbhc.com.
Psychopharmacology 2022
Friday, September 16, 2022
9:00 AM – 4:00 PM EST
Location:
Virtual Presentation
Presented By:
Dr. Merrill Norton Pharm.D., D.Ph., CMAC
The primary purpose of this workshop is to bring to the participants the latest pharmaceutical applications to the diagnostics of the DSM 5.
Trust-Based Relational Intervention (TBRI)®
Friday, August 19, 2022
8:30 AM – 5:30 PM EST
Location:
The Chapel
114 Harris Farm Rd
Brunswick, GA 31521
Presented By:
Ally Christianson, LCSW
TBRI® is an attachment-based, trauma-informed intervention that is designed to meet the complex needs of vulnerable children.
Evidence Based Approaches to Clinical Supervision
Thursday, August 25, 2022
9:00 AM – 4:30 PM EST
&
Friday, August 26, 2022
9:00 AM – 4:30 PM EST
Location:
Savannah Country Club
501 Wilmington Island Rd
Savannah, GA 31410
Presented By:
Glenn Duncan, LPC, LCADC, CSS, ACS
The goal of this two-day interactive workshop is to increase participants' knowledge and skills in providing clinical supervision by addressing supervision principles, models, and techniques for group and individual supervision as well as ethical, legal, relational power, cultural, individual, and organizational influences.
Ethics of Telehealth in the Digital Age
Friday, September 2, 2022
9:00 AM – 3:30 PM EDT
Location:
Willingway
311 Jones Mill Rd
Statesboro, GA 30458
Presented By:
Dr. Tom Black
This workshop addresses ethical issues therapists are currently confronting or may confront in the future pertaining to the increased use of technology in our profession. This workshop will examine our current ethical climate and the increasing engagement of those seeking help, other professionals, & family members in the digital space.
Shedding Light on Universal Truths: Clinical Application of Working with the LGBTQI Community
Friday, October 21, 2022
9:00 AM – 3:30 PM EST
Location:
Waypoint Recovery Center
499 Wild Hearts Rd
Cameron, SC 29030
Presented By:
Christy Plaice, LPC, MAC, CCT
In a collaborative effort to inform and create understanding for mental health providers working with LGBTQI clients, this training brings clinicians, direct care staff, and providers together to learn the range of best practices.
Summit BHC has been approved by NBCC as an Approved Continuing Education Provider, ACEP No. 7161. Programs that do not qualify for NBCC credit are clearly identified. Summit BHC is solely responsible for all aspects of the programs.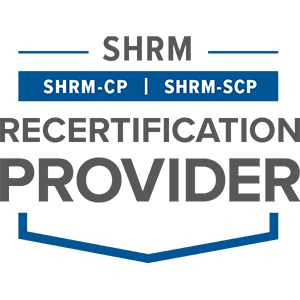 Summit BHC is recognized by SHRM to offer Professional Development Credits (PDCs) for SHRM-CP® or SHRM-SCP®.

Improve The Lives We Touch
We help clients attain their full potential by offering evidence-based treatment options in a caring, supportive environment.