Events
Networking & Educational Events Hosted by Summit BHC
Summit BHC hosts a number of networking and educational events for our colleagues throughout the year.
Please register if you are interested in attending, and note that virtual events are listed first, followed by in-person events.
For questions regarding Summit BHC sponsored events, please reach out to Janis Ellington, Director of Education & Event Strategies, at 912-678-4480 or jellington@summitbhc.com.
A Case for Substance Use Recovery and Sobriety to Prevent Suicide
Tuesday, December 6, 2022
3:00 PM to 4:30 PM EST
Location:
Virtual Presentation
Presented By:
Aimee Johnson, LCSW
Description:
For those working in healthcare and behavioral health care settings, the opportunity to offer evidenced based treatments for substance use disorders and suicide is broad. This presentation will provide a basic understanding of the impact substance use & substance use disorders has in the United States, the connection to suicide risk and provide clear resources for individual providers, multidisciplinary teams, and organizations.
Integrated Treatment Approach
Friday, December 9, 2022
12:00 – 1:00PM CST
Location:
Virtual Presentation
Presented By:
Melissa Engle, LPC, ATR
Description:
This course will identify the inherent disconnect between mind and body as seen in chronic addictive cycles and mental health symptoms. This approach provides an integrated treatment experience that addresses ALL co-occuring symptoms and diagnoses, as well as many medical and physical symptoms. Treatment techniques will be discussed as well as clinical vignettes and case examples.
Neuroscience & Efficacy of Gratitude as Clinical Intervention
Thursday, December 15, 2022
11:00 – 12:00PM EST
Location:
Virtual Presentation
Presented By:
Angela Quadrani, MSW
Description:
Neuroscience shows that practicing gratitude techniques daily can help strengthen neural pathways in the brain to promote mental wellness and positive nature within clients. Learn mor about the connection between spirituality, meditation, and genuine gratitude in the healing process of many mental health issues. 
Acupuncture and Pain Management Alternatives
Friday, December 16, 2022
11AM – 1PM EST
Location:
Virtual Presentation
Presented By:
Dr. Adriane Dourte, B.S.,MTCM, DACM, Dipl. Ac
Description:
The course will be about introducing alternative options for physical symptoms related to PTSD such as insomnia, nightmares, chronic pain, and fatigue. It will include detailed information on modalities to help manage these symptoms for better engagement in clinical services. The focus will be on using this information in conjunction with other medical models as opposed to instead of.
Moving On Up: Navigating The Levels of Care Through A Trauma-Informed Lens
Friday, January 13, 2023
10:00AM – 11:30AM EST
Location:
Virtual Presentation
Presented By:
Jessica L. Shoff, LCSW and Aaron R. Wilson, MD
Description:
As patients experience rising acuity levels in behavioral health outpatient settings, mental health providers must be knowledgeable to navigate clinically appropriate and trauma-informed referrals to higher levels of care. Utilizing case studies and best practices, participants will learn to recognize when and how to refer clients to higher levels of care while balancing client self-determination and navigating liability concerns.
Ethics for Co-Occurring Counselors
Wednesday, January 18, 2023
1:00 PM – 2:30 PM EST
Location:
Virtual Presentation
Presented By:
Kristy Burton, LPC-S, AADC, NCC, SAP
Description:
This presentation will provide participants with a better awareness of the implications of ethics for mental health providers. We will delve into specifics of ethics in relations to co-occurring disorders in clients.
Building A Bridge to Veterans: Mitigating Crisis & Strengthening Trust
Wednesday, January 18, 2023
1:00 PM – 2:30 PM EST
Location:
Virtual Presentation
Presented By:
Alia Schenck, MA, MSW, LCSW-A
Description:
A look at service delivery, important principles of relational building among Veterans and family members. This class will seek to encourage best practices to mitigating crises, understanding unique challenges with Veterans & Caregivers and encouraging empathy among service professionals.
Gas Station Drugs & Their Impact on Human Growth & Development
Thursday, January 19, 2023
9:00 AM – 4:00 PM EST
Location:
Virtual Presentation
Presented By:
Dr. Merrill Norton Pharm.D., D.Ph., CMAC
Description:
This presentation will discuss the current list of various herbal and pharmaceutical products, including phenibut, tianeptine, kratom, ketamine, delta 8, and delta 10, known as "gas station drugs" and their pharmacological profiles to include their dangerous adverse drug effects on human growth and development.
The Importance of Caseworkers: A Case Study on Peer Support & Advocacy
Wednesday, February 15, 2023
1:00 PM – 2:30 PM EST
Location:
Virtual Presentation
Presented By:
Alia Schenck, MA, MSW, LCSW-A
Description:
Private advocacy can support stronger outcomes among Veterans, restore trust, and encourage community relationships. It can also work as a catalyst to provide peer support and encourage Veterans to use VA services when they are hesitant to ask for help.
Re-Wiring the Brain: Utilizing Neuroplasticity in Addiction Treatment
Wednesday, December 7, 2022
11:30 AM – 1:00 PM PST
Location:
Fair Oaks IOP
2221 Fair Oaks Blvd
Sacramento, CA 95825
Presented By:
Dr. Emma McManus, Psy.D.
Breaking Codependent Cycles
Wednesday, January 25, 2023
9:00 AM – 12:00 PM EST
Location:
Waypoint Recovery Center
499 Wild Hearts Rd
Cameron, SC
Presented By:
Elise Smithmier, LCPC, LPC
Discover how addiction, abuse, trauma, and shame can all lead to codependency and how to support codependent personalities end the cycle.
Tactical Recovery Training Seminar: MISSION: Community of Caring & Collaboration
Thursday, February 2, 2023
9:00 AM – 3:00 PM CST
Location:
Lake Charles VFW Post 2130
5676 Lake Street, Lake Charles, LA
Description:
Summit BHC Tactical Recovery Team, Victory Recovery Center, and Great Oaks Recovery Center are teaming up to bring together Veteran Mental Health Professionals for this unique one day seminar in Lake Charles. We will offer CE credits for a panel of presenters and topics related specifically to ensuring mental health recovery success and outcomes for Veteran clients.
More details coming soon!
Millitary Sexual Trauma
Friday, February 17, 2023
9:30 – 11:30AM CST
Location:
Bel Aire IOP Building
9229 E. 37th St.
STE 1033
Wichita, Kansas
Presented By:
Victoria Nitcher-Sherman, LCMFT
The course will provide the Veteran's Health Administration's definition of Military Secual Trauma and participants will learn common reactions to military sexual trauma. Members will gain an understanding of Post-Traumatic Stress Disorder (PTSD), factors contributing to PTSD and common comorbidity issues. Finally, participants will learn various therapeutic approaches to working with individuals with trauma. Case examples will be presented throughout the training.
Summit BHC has been approved by NBCC as an Approved Continuing Education Provider, ACEP No. 7161. Programs that do not qualify for NBCC credit are clearly identified. Summit BHC is solely responsible for all aspects of the programs.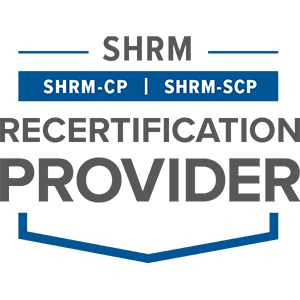 Summit BHC is recognized by SHRM to offer Professional Development Credits (PDCs) for SHRM-CP® or SHRM-SCP®.

Improve The Lives We Touch
We help clients attain their full potential by offering evidence-based treatment options in a caring, supportive environment.