Partnership with Management to Support Company's Next Phase of Growth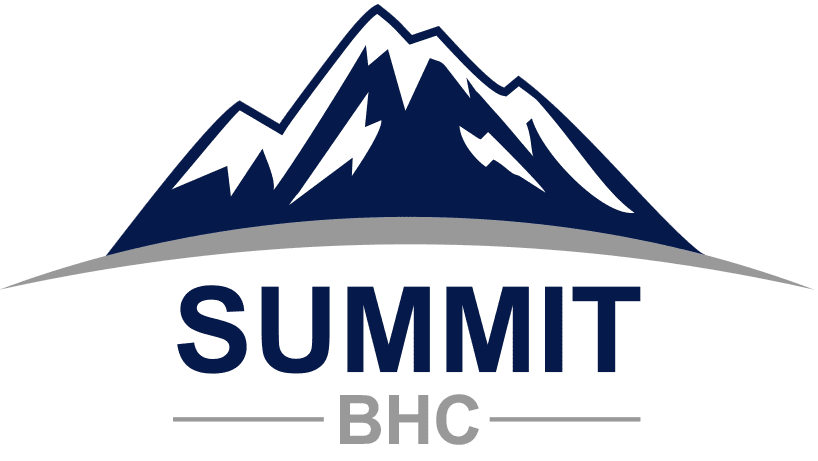 FRANKLIN, TN – October 11, 2017 — Summit Behavioral Healthcare LLC ("Summit BHC" or "the Company") today announced the signing of a definitive agreement under which two experienced healthcare investors will make a strategic investment in the Company to expand its market leading position in addiction treatment and behavioral health services. As part of the transaction, Lee Equity Partners and FFL Partners will acquire a controlling interest in Summit BHC from Flexpoint Ford and certain other investors. Financial terms of the private transaction were not disclosed.
Headquartered in Franklin, Tenn., Summit BHC was founded by a team of senior executives with decades of behavioral healthcare experience to develop and operate a nationwide network of addiction treatment and behavioral health centers. The Company focuses on the management of specialty chemical dependencies and provides a wide range of services to adults and families with addiction disorders through treatment centers across 10 states.
Trey Carter, Chairman, Chief Executive Officer and Founder of Summit BHC, along with his management and clinical teams, will continue to lead the company, and are committed to expanding Summit BHC's business to meet the company's mission: delivering quality and innovative chemical dependency and addiction disorder services in a caring and supportive environment. "We are pleased to have the support of partners with a long term track record of building market-leading healthcare businesses, who share our vision for clinical excellence in patient care," said Carter. "Flexpoint Ford has been a truly valuable partner and we have thoroughly enjoyed our relationship with them which allowed us to grow the Company from three to thirteen facilities."
"We are excited to partner with Trey Carter and his talented team at Summit BHC who are nationally recognized behavioral healthcare industry leaders. We look forward to advancing their mission to provide expert care to an underserved and high-need patient population," said Lee Equity Partner Geoff Lieberthal. "Our partnership with long-term industry colleague FFL Partners brings a powerful combination of resources to help the company achieve its next phase of growth."
"Summit BHC is making a real difference in the lives of those suffering from drug and alcohol addiction. Trey and his team have built a world-class platform which offers high quality, accessible addiction treatment services to its patients across the country," said Chris Harris, a Partner at FFL Partners. "We look forward to partnering with the Company's management team and Lee Equity Partners to further build their business at a time when services to treat addiction disorders are a national priority."
"It has been a pleasure to partner with Trey and the entire Summit BHC management team. Summit's execution of their strategic initiatives coupled with the management team's expertise in the behavioral healthcare industry allowed for growth that exceeded our expectations," commented Perry Ballard, Managing Director of Flexpoint Ford. "We are confident that the Company is well positioned for the future and will continue its incredible growth trajectory while continuing to deliver high quality patient care."
The transaction is expected to close in the fourth quarter of 2017, subject to customary closing conditions.
Golub Capital Markets LLC and Intermediate Capital Group plc are providing financing for the transaction. Willkie Farr Gallagher LLP is acting as legal counsel to Lee Equity and FFL. Moelis & Company is serving as the exclusive financial advisor to the Company.
---
About Summit BHC
Headquartered in Franklin, Tennessee and founded in June of 2013, Summit was established to develop and operate a network of leading addiction treatment and behavioral health centers throughout the country. The company's sole focus is on the provision and management of specialty chemical dependency and addiction disorder services within a flexible and dynamic continuum of care. The leadership team at Summit is comprised of senior executives with decades of combined experience in the behavioral healthcare industry at the national level. The company currently owns and operates 13 freestanding addiction treatment centers in nine states across the country.
About FFL Partners
FFL Partners is a San Francisco-based private equity firm with over $4.5 billion under management. For over 15 years, the firm has helped build industry-leading companies, providing capital and advice to exceptional management teams to grow businesses and unlock value. FFL has deep experience in investing and operations, and has brought large-company best practices and professional networks to smaller companies. Business growth has provided over 75% of the value created by FFL for its investors. FFL invests in consumer products and services, industrial products and services, financial services, healthcare services, and business services. For additional information about FFL, please visit FFL's website at www.fflpartners.com.
About Lee Equity Partners
Lee Equity Partners is a New York–based private equity firm that partners with successful management teams to build companies with strong growth potential. Lee Equity targets equity investments of $50 million to $100 million in middle-market control buyouts and growth capital financings in companies with enterprise values of $100 million to $500 million that are located primarily in the United States. The firm invests in a range of industries where the team has deep relationships developed over decades, including financial, healthcare and business services, consumer, and media. For more information, please visit www.LeeEquity.com.
About Flexpoint Ford, LLC
Flexpoint Ford is a private equity firm dedicated to the healthcare and financial services sectors. Flexpoint Ford seeks to build relationships with executives and companies who look for Flexpoint Ford to be a value-added partner. Flexpoint Ford currently manages approximately $2.3 billion in committed capital on behalf of its limited partners. For more information about Flexpoint Ford, please visit www.flexpointford.com.
Media Inquiries
For Summit BHC:
Karen Prince
Summit BHC
kprince@summitbhc.com
410-336-9905
For FFL Partners:
Kelly Holman
Stanton
KHolman@stantonprm.com
646-502-3509
For Lee Equity Partners:
Caitlyn MacDonald
Lee Equity Partners
CMacDonald@leeequity.com
646-464-2059