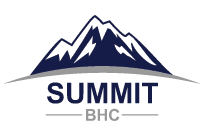 (ATLANTA, GA) — Summit Behavioral Healthcare (Summit), a leading provider of addiction treatment and behavioral health services, today announced a partnership with Flexpoint Ford, LLC, a private equity firm focused on the healthcare and financial services sectors. The partnership will provide Summit with significant additional capital and resources to accelerate its strategic growth in its existing markets as well as in new markets throughout the United States.
The Summit management team, led by Trey Carter, has decades of experience in the behavioral healthcare industry on a national level and is committed to providing high quality and affordable addictions treatment and chemical dependency services. Summit currently owns and operates three free-standing addiction treatment centers: Great Oaks Recovery Center, a 32-bed intensive residential treatment center located in the greater Houston, Texas market, Valley Recovery Center of California, a 48-bed addictions treatment center located in Sacramento, California, and Victory Addiction Recovery Center, a 22-bed addictions treatment center located in Lafayette, Louisiana. In addition, the company currently owns a 45-bed de novo facility in the late stages of development in the Southeastern portion of the United States.
"We are extremely excited to partner with Flexpoint," said Trey Carter, Summit's CEO. "Most importantly, Flexpoint shares our mission of providing the highest-quality care for clients. We look forward to working closely with the Flexpoint team, and we are eager to invest additional capital to accelerate the growth of our company."
Perry Ballard, Managing Director at Flexpoint Ford, adds "Trey Carter and the team at Summit have demonstrated a proven track record of delivering outstanding results for their clients, employees and partners. We believe behavioral health and substance abuse treatment is a large unmet need in today's healthcare landscape, and we are thrilled to partner with a team of this caliber. We look forward to supporting the Summit team with significant additional capital to allow them to help more and more clients across the country."
About Summit — Headquartered in Atlanta, Georgia and founded in June of 2013, Summit was established to develop and operate a network of leading addiction treatment and behavioral health centers throughout the country. The company's sole focus is on the provision and management of specialty chemical dependency and addiction disorder services within a flexible and dynamic continuum of care. The leadership team at Summit is comprised of senior executives with decades of combined experience in the behavioral healthcare industry. The team has a long and successful history leading and managing world class behavioral health centers and organizations throughout the country. For more information about Summit, please visit summitbhc.com.
About Flexpoint Ford –- Flexpoint Ford, LLC is a private equity firm dedicated to the financial services and healthcare sectors. Flexpoint Ford seeks to build relationships with executives and companies who look for Flexpoint Ford to be a value-added partner. Flexpoint Ford currently manages approximately $1 billion in committed capital on behalf of its limited partners. For more information about Flexpoint Ford, please visit www.flexpointford.com.
For general press information and media opportunities contact:
Summit: Christina Hawkins at chawkins@summitbhc.com