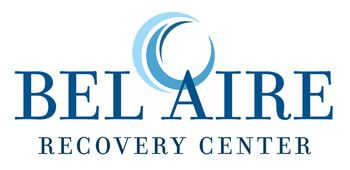 Franklin, TN – Summit BHC (Summit), a leading provider of addiction treatment and behavioral health services, announces the opening of its seventeenth treatment center, Bel Aire Recovery Center. Located in the suburbs of Wichita, Kansas, the 42-bed residential treatment facility is Summit's first in the Sunflower State. The facility is located in the natural landscape of the beautiful Kansas prairie.
Residential treatment at Bel Aire Recovery Center provides a safe, structured environment for men and women struggling with substance use disorders to begin their recovery journey. Clients reside at the beautifully appointed facility during treatment and receive access to 24/7 care and support from a team of experienced recovery professionals.
"We have a first-rate clinical team in place who are ready to provide effective addiction treatment services to the Wichita area," stated Trey Carter, CEO and Founder of Summit. "In addition to our residential services, Bel Aire will also provide medically-monitored detoxification, partial day programs, and family curriculum."
"We are very excited to open the doors of Bel Aire," stated Scott York, Bel Aire Recovery Center's CEO. "We offer several different treatment modalities, with our clinical team basing much of our treatment on brain-based recovery."
In addition to residential treatment, Bel Aire also offers referrals to local support groups to help clients develop a safe, supportive environment after leaving treatment.
About Bel Aire – Bel Aire Recovery Center is a 42-bed treatment center that provides residential programs for adults struggling with the disease of addiction. These treatment programs are based on the belief that addiction is an attempted solution to underlying problems, and both addiction and the problem need to be addressed. Bel Aire is licensed by the Kansas Department for Aging and Disability Services and will be obtaining accreditation through The Joint Commission.
About Summit BHC – Headquartered in Franklin, Tennessee, and founded in June of 2013, Summit was established to develop and operate a network of leading addiction treatment and behavioral health centers throughout the country. The company's sole focus is on the provision and management of specialty chemical dependency and addiction disorder services within a flexible and dynamic continuum of care. The leadership team at Summit is comprised of senior executives with decades of combined experience in the behavioral healthcare industry at the national level. The company currently owns and operates seventeen freestanding addiction treatment centers nationwide.
For Information:
Karen Prince (Summit BHC) – 410-336-9905 – kprince@summitbhc.com