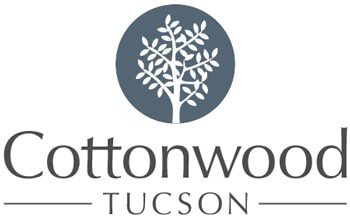 Franklin, TN – Summit BHC (Summit), a leading provider of addiction treatment and behavioral health services, today announced the acquisition of Cottonwood Tucson. Located in Tucson, Arizona, the 65-bed addiction treatment facility will be its second facility in the state and brings the Company's total number of operating facilities to fourteen. Financial terms of the deal were not disclosed.
"We are excited to announce the acquisition of Cottonwood Tucson," stated Trey Carter, CEO and Founder of Summit. "As a Company we are passionate about quality, innovation to improve outcomes and caring for the clients we serve. Cottonwood Tucson has a nationally recognized thirty year track record of providing innovative and evidence-based behavioral health treatment, with an integrative approach in the treatment of co-occurring disorders which makes it a perfect match. We couldn't be more proud and excited in welcoming them to Summit," commented Mr. Carter.
"We are thrilled to be joining the Summit family," stated Brian Welch, CEO of Cottonwood Tucson. "Finding a partner who values clinical excellence and integrity, as well as fostering a healthy professional environment for our employees was critical in our family's decision making process. We found that in Summit," stated Mr. Welch. "It has been the Welch family's mission for over twenty five years to help people suffering from behavioral health and addiction disorders through the delivery of innovative, compassionate and individualized services. We are excited to partner with Summit and together we will be successful in maintaining our mission while leading Cottonwood successfully into the future," commented Mr. Welch.
About Summit BHC – Headquartered in Franklin, Tennessee and founded in June of 2013, Summit was established to develop and operate a network of leading addiction treatment and behavioral health centers throughout the country. The company's sole focus is on the provision and management of specialty chemical dependency and addiction disorder services within a flexible and dynamic continuum of care. The leadership team at Summit is comprised of senior executives with decades of combined experience in the behavioral healthcare industry at the national level. The company currently owns and operates fourteen freestanding addiction treatment centers in eight states across the country.
About Cottonwood Tucson – Located on a scenic 35-acre campus in the Sonoran Desert, Cottonwood Tucson is a holistic behavioral health treatment and addiction rehabilitation center dedicated to providing innovative and evidence-based treatment in an environment of safety and respect for patients, family members and staff. In operation more than thirty years, Cottonwood offers many different therapeutic modalities, full-time psychiatric and medical care, and comfortable amenities. Cottonwood Tucson is licensed by the State of Arizona Department of Health Services and is accredited by CARF.
For Information:
Karen Prince (Summit BHC), 410-336-9905, kprince@summitbhc.com